Markers
Add simple marker
ALT + click on a view to change time position of playhead.
Use toolbar button:
A marker is added on views: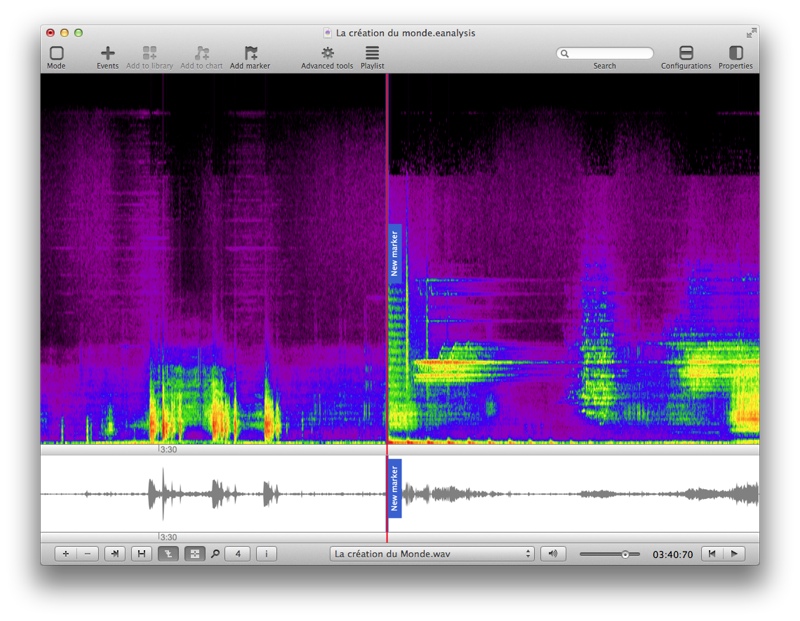 Click on vertical line of marker to select it. Then, you can change its properties in right panel (Properties button in toolbar).
Marker speedy entry: Add markers during the audio playback
Check
>
Start audio playback.
Use short key CMD + M to add marker during audio playback.
Enter label of marker and select Enter key: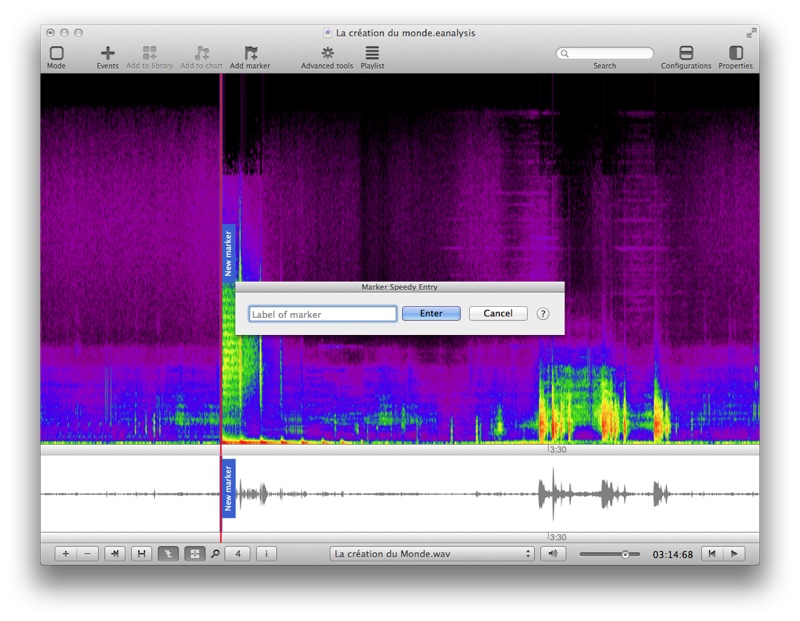 Edit properties of marker
Select a marker and Properties button of toolbar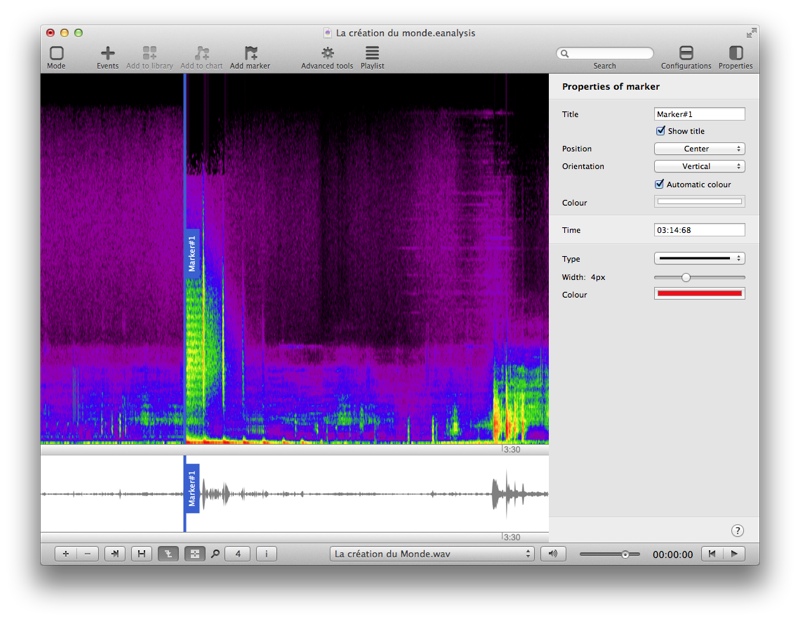 Title: label of marker.
Show title: show/hide text of label.
Position & Orientation of label.
Automatic colour: colour of label (black or white) depends to colour of marker.
Colour of label if automatic color is deactivated.
Type of line.
Width of line.
Colour of marker (line and background of label).