Playback
Playback tools
Use controls on the bottom right of the window:

Use these buttons to play, pause or stop (stop and return to the beginning).
The counter display elapsed time or remained time: click on it to change the mode.
This popup menu controls the slider (4): change volume or rate.
This popup menu controls which track is playing (you have to import 1 more track at least to use it)
To play or pause, you can use space bar.
To move the playhead and create a loop: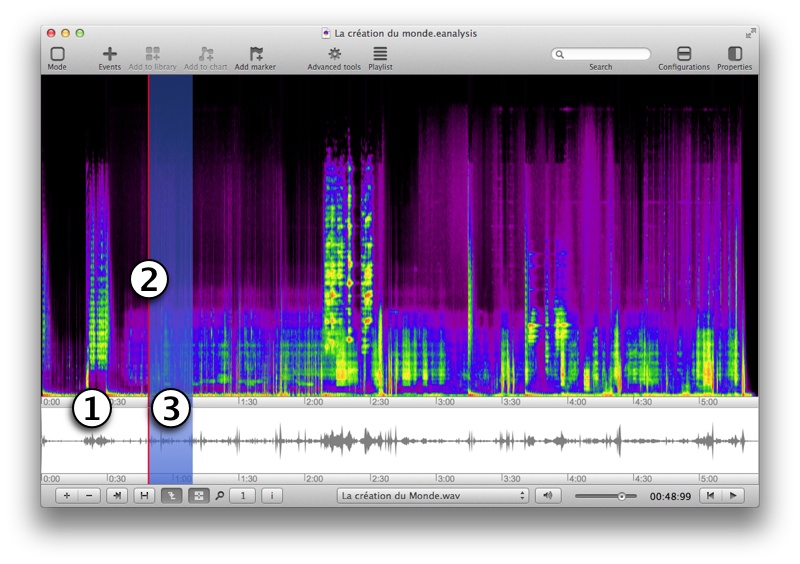 To move the playhead: click on the time ruler...
... or ALT + click on the view. You can also select and drag the playhead with ALT key.
To create a loop: ALT + click and drag in the view. To delete the look: click on time ruler or ALT click on the view.
Synchronisation
Synchronisation of view
By default, views are synchronise (position of playhead and position of background).
To stop synchronisation of view, use button

(bottom left):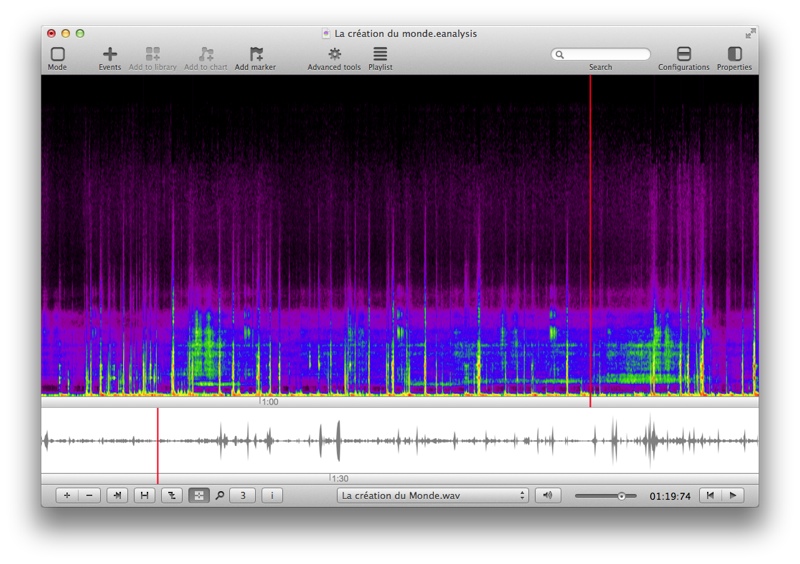 To stop synchronisation of playback, use button

(bottom left). Each view can be associate with a track. To play a view and its track, click on it. A blue rectangle and a play icon on top right appear: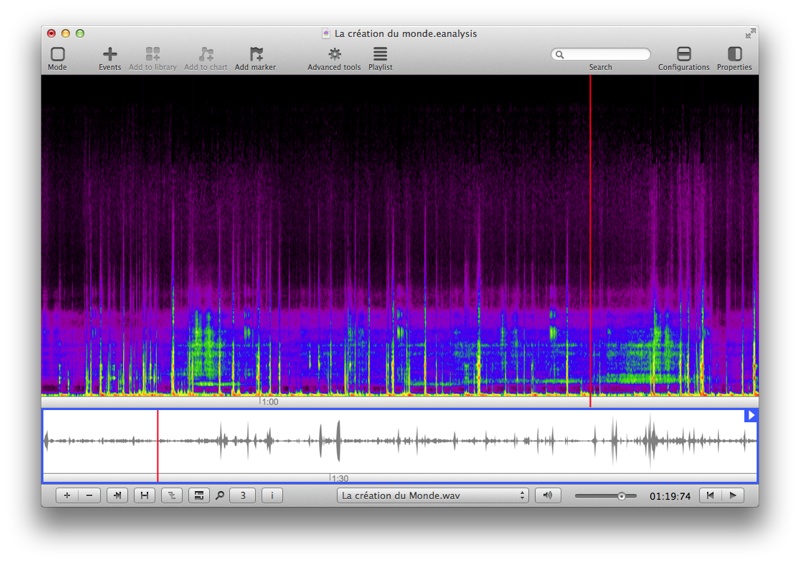 Playlist
A playlist is a list of extracts of your project. You can play each of these extracts or the whole playlist.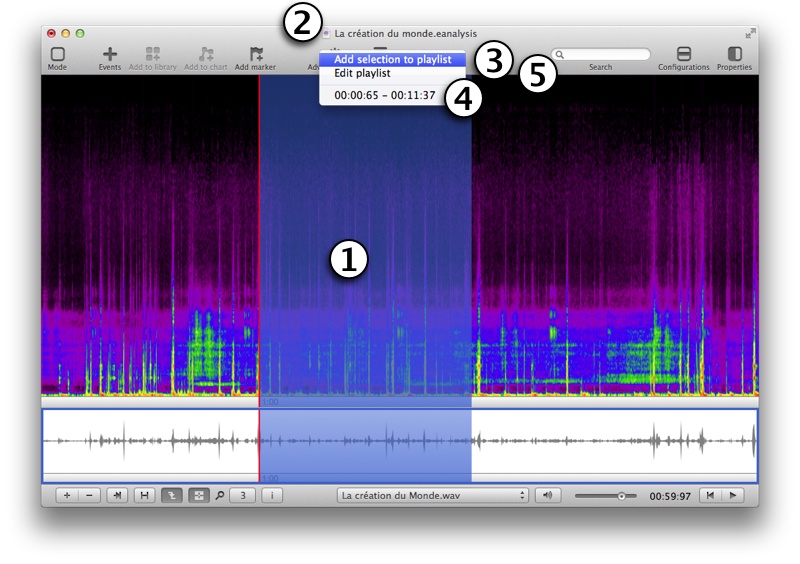 Select an extract.
Select Playlist toolbar button.
Select Add selection to playlist.
The extract is listed in the list. Select the extract to play it.
To edit extracts, select Edit playlist: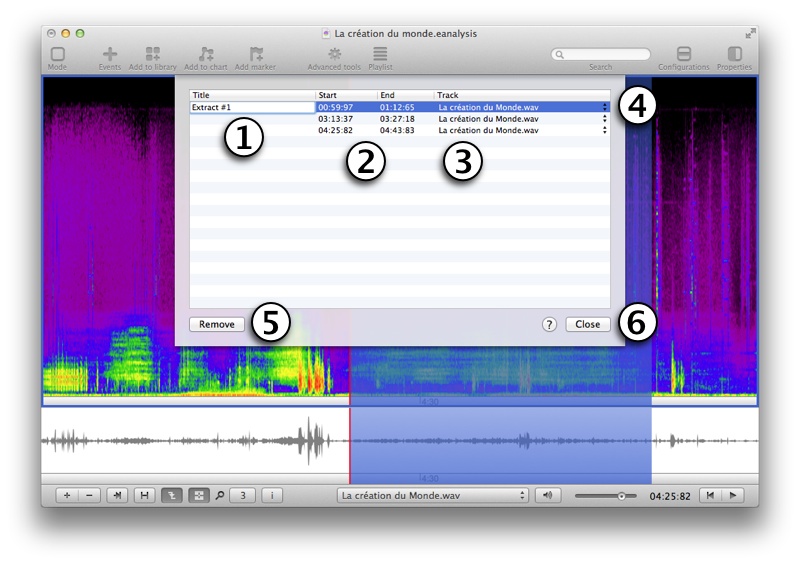 Double click in the first column to add or change the title.
You can change the start time and end time (format: mm:ss:tt).
Select the track to play.
You can drag and drop rows to change order.
Use Remove button to remove selected extract.
Click Close to save modifications.
To play several items in the playlist, select menu Controls > Continuous Play Playlist and select an item in the Playlist toolbar button. EAnalysis will play this extract and all next extracts. To stop the playback, click on stop button (bottom right) or use the space bar.