Start with templates
The easiest way to create a project is to use templates. Select Create a new project from template... in the welcome window. To open this window, select Window > Welcome to iAnalyse... menu. Once the template window is opened: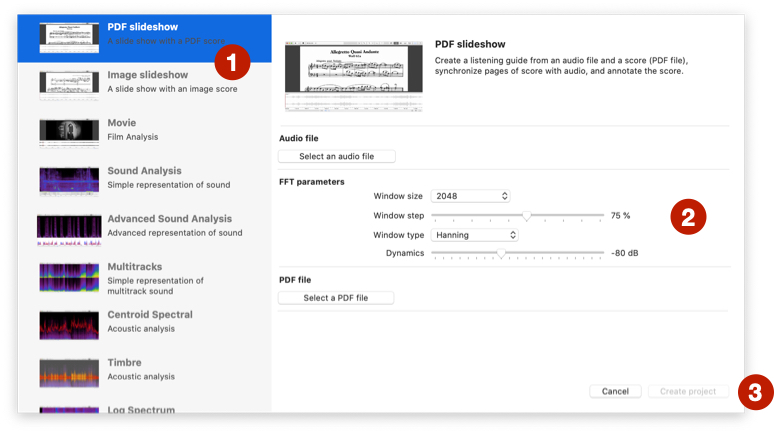 Select the appropriate template in the left column.
Select files and adjust settings in the right part of the window.
When the necessary files are selected, the button Create project is enabled.
You cannot save your own template.