Import EAnalysis project
iAnalyse 5 only import EAnalysis project with last version of EAnalysis (1.1.8).
Select File > Import > EAnalysis Project menu.
Select files in the right format.
Select Import.
A window display a list of items that can be imported: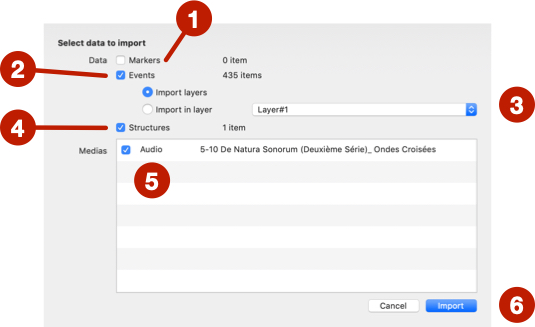 Markers are imported as a marker file.
Events are imported in a temporal representation.
Layers are imported in a layer list of temporal representation.
Structures are imported as a segmentation file.
Medias are imported as sound or movie files.
Select Import.
iAnalyse switch to right views and representations to present data like EAnalysis. Use structure button of the window to display structure lines in the timeline.