Use the timeline
The timeline is displayed at the bottom of the window. To show or hide it, use the button on the toolbar.

Playhead
You can move the playhead by clicking on any position or by clicking on the playhead and dragging it.

Main properties
The property commands are located below the timeline.

Zoom.
Display the entire timeline (temporarily disables zoom).
Follow playhead position. This function is also used when displaying the temporal visualisation.
Synchronize the timeline with the timeline view.
Display the structure timeline.
Manage the elements displayed on the timeline (see below).
Open property panel of timeline (see below).
Property panel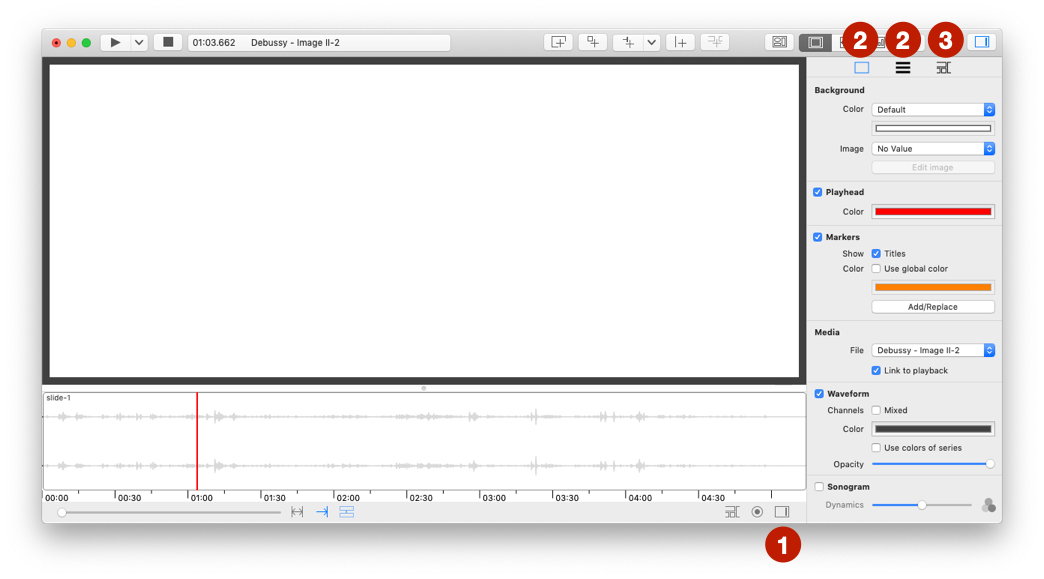 The panel contains 3 main categories of properties:
Use this button to open timeline property panel.
Main properties.
Manage data representation.
Manage structure timeline.
Main properties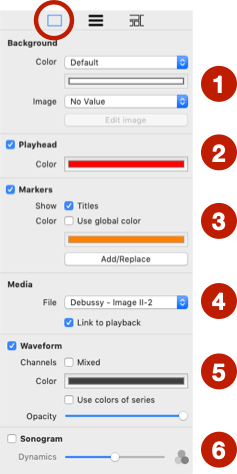 Manage background color or background image.
Show/Hide playhead and manage its color.
Show/hide and manage markers.
Media linked to timeline. By default, the media used is the file selected in the audio player.
Show/Hide and manage waveform.
Show/Hide and manage sonogram.
Representation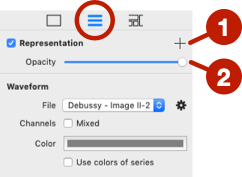 Add a representation (see use graphical representations).
Change opacity of representation.
Structure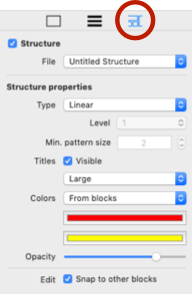 See structure section.